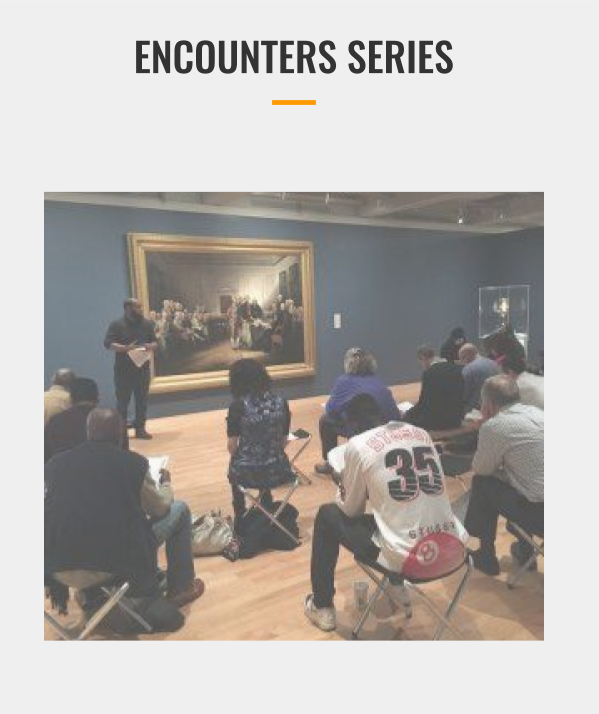 In Fall 2016 and Spring 2017, Hartford Public Library in co-sponsorship with the project on Humility & Conviction in Public Life invites the greater Hartford community to share in the creation of Encounters, a series dedicated to fostering unexpected conversations around our most divisive issues. This program is focused on furthering dialogue by offering a space where others may be able to discuss, challenge and question their own positions.
The Encounters Series has two main focuses: "Talks" and Reading Groups. "Talks" will be held on particular topics and patterned after roundtable discussions. Readings will be provided beforehand so as to better encourage informed and informal dialogue around conversations that are often thought to be polarizing. Encounters will also offer two bi-monthly reading groups, one open to First Responders interested to explore diversity through fiction and non-fiction readings, and the other open to all and focusing on the foundational documents that influence civic identity and politics within the United States.
See our photos!
Read about the Encounters Series on the Hartford Courant!