Social

Epistemology

Working Group
Sponsored by the Humanities Institute and the Project on Humility and Conviction in Public Life, the SEWing Circle is a working group made up of faculty members, fellows, and graduate students who share work on topics in or related to social epistemology.
The meetings take place on a roughly biweekly basis, and run for an hour and a half. In the past, participants have presented papers on public reason, disagreement, intellectual virtues, intellectual vices, and more. In addition to presentations by group members, invited speakers are scheduled to present talks throughout the year as well.
For more information about the SEWing Circle, or to be added to the mailing list,
please contact Teresa Allen at teresa.allen@uconn.edu.
Location: Babbidge Library, Heritage Room (4th Floor), unless otherwise noted
Time: 1:00 PM - 2:30 PM, unless otherwise noted
Dates:

Spring 2018
1/25/18 - Ufuk Topkara - "The Truth Lies in Action: From Aristotle to a Social Justice Theory in Islam"
2/1/18 - Paul Bloomfield - "Justice as Skill"
3/1/18 - Trystan Goetze (Sheffield) - "Moral and Epistemic Responsibility for Conceptual Ignorance"
3/26/18 - Sandy Goldberg (Northwestern) - "Your Attention Please!  (The Ethics of Address)"
NOTE: Sandy's talk is scheduled for Monday, 3/26, from 4:00 - 5:30
4/5/18 - Jenny Saul (Sheffield) - "Dogwhistles and Figleaves: Techniques of Racist Linguistic Manipulation"
NOTE: Jenny's talk is scheduled for 4:00 - 5:30 in the Humanities Institute Conference Room
Fall 2017

8/31/17 - Michael P. Lynch - "Epistemic Humility and Public Discourse"
9/14/17 - Charlie Crear (Sheffield) - "Intellectual Snobs"
9/28/17 - Heather Battaly - "Close-mindedness and Dogmatism"
10/19/17 - Hanna Gunn - "Epistemic Agency & the Positive Obligation for Epistemic Care"
11/9/17 - Teresa Allen - "Open-minded Engagement"
11/16/17 - José Medina (Northwestern) - "Racist Propaganda and Epistemic Activism"
11/30/17 - Paul Silva - (UPenn) "A Bayesian Explanation of the Irrationality of Sexist and

Racist Beliefs Involving Generic Content"

12/7/17 - Tracy Llanera - "Egotism in Public Discourse"
José  Medina Thursday, November 16th, from 11:00 AM – 12:30 PM in the UCHI conference room José works primarily in critical race theory, feminist and queer theory, political philosophy, communication theory and social epistemology. His current projects focus on how social perception and the social imagination contribute to the formation of vulnerabilities to different kinds […]
[Read More]
Intellectual Snobs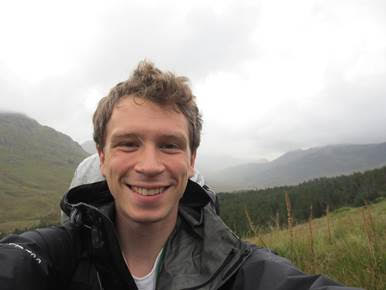 Charlie Crear

9/14/17
In this paper I analyse a character that will be familiar to many of us: the intellectual snob. I argue that intellectual snobbery is an intellectual vice, not merely an ethical vice that takes an intellectual object. Specifically, it is a corruption of the capacity to make intellectual evaluations, in which evaluations are made not on the basis of an object's intellectual merits but on an unjustified appeal to its intellectual status. Whilst all intellectual snobs share a disposition to make such evaluations, I claim that there are, in fact, two distinct forms of intellectual snobbery, which share this unifying feature but diverge in their psychological profiles. I end by considering some implications this account has for our study of intellectual vices more generally.