The ICD Fellowship Program is a University-wide partnership, with participation from academic, service, outreach and administrative units dedicated to bringing together research in the humanities with community outreach and engagement. In our second year of this fellowship, we are proud to gather seven fellows, or fellowship teams, who will convene at regular intervals over the course of the academic year 2018-19. New and continuing Fellows will engage in a year-long, shared-learning process in which they develop their own projects for applying dialogue and deliberation to a specific public problem or issue making use of, and potentially contributing to, current research-in-practice.
Meet Our Fellows and Learn About Their Projects
Youth Puppetry Anti-Bullying Project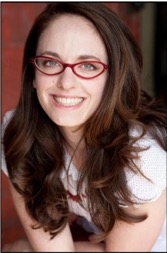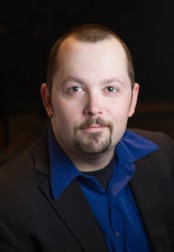 Team Members:
Rob Cutler, Graduate Student, Ballard Institute and Museum of Puppetry
Noel Williams, Museum Assistant and Workshop Instructor, Ballard Institute and Museum of Puppetry
Community: Windham High School and E.O. Smith High School
Executive Summary:
The Youth Puppetry Anti-Bullying Project utilizes puppetry as a springboard for dialogue on the topic of bullying in high schools with students and their community. In the pilot project of this program, the Ballard Institute and Museum of Puppetry brought together students from Windham High School and E.O. Smith High School to learn various types of puppetry and create an original puppetry piece to generate dialogue on the subject of bullying in high schools twice a week over five weeks. Students learned shadow puppetry, direct manipulation paper puppetry, and mask work as they devised a short puppetry piece titled "Defaced." The piece was performed for select classes at Windham High School with a follow-up dialogue session on bullying with the student audience. It was also performed at the Ballard Institute and Museum of Puppetry for parents and puppetry students with a follow-up dialogue session, in which the audience had the chance to re-visit and examine scenes in the puppet piece to further the dialogue.
Unsettling Connecticut/Quinnehtukqut
---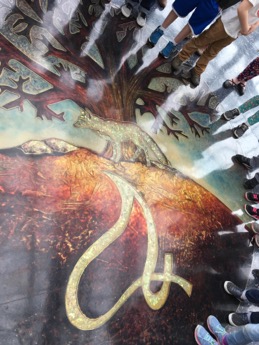 Team Members:
Sian Charles-Harris, Graduate Student, Curriculum & Instruction, UConn-Storrs
Danielle Fillipiak, Assistant Professor of Literacy, Curriculum & Instruction, UConn-Storrs
Angela Jankowski, Third Grade Teacher, Goodwin Elementary School
Chris Newell (Passamaquoddy), Education Supervisor at the Mashantucket Pequot Museum and Research Center and Co-Founder/Director of Education, Akomawt Educational Initiative
Jason Mancini, Director, Connecticut Humanities Council and Co-Founder, Akomawt Educational Initiative
endawnis Spears, Co-Founder, Akomawt Educational Initiative
Elsie Gonzalez, Director for Diversity and Inclusion Programming Initiatives, Office for Diversity & Inclusion, UConn-Storrs
Brianna Miloz, Graduate Student, Higher Education and Student Affairs program, and Graduate Assistant, Office for Diversity & Inclusion, UConn-Storrs
Noga Shemer, Professor-in-Residence, Anthropology, UConn-Storrs
Mark Kohan, Assistant Clinical Professor, NEAG, UConn-Storrs
Executive Summary:
Our universities and schools stand on the traditional lands of the Mashantucket Pequot, Eastern Pequot, Mohegan, Niantic, Nipmuc, Mattabesic, Minisink (Munsee), Schaghticoke, and Paugussett peoples. The state's heritage and even its namesake come from appropriated lands. However, because so few students, staff, and faculty identify as Native American, there continues to be profound silences and harmful misrepresentations in our school spaces, curricula, and in public life with regard to indigenous rights, histories, and contemporary perspectives. It is our belief that before we can meet in a place of mutual respect and understanding, the privileged voices of academia must yield ground to indigenous voices that have long been silenced or ignored. Through "Unsettling Connecticut/Quinnehtukqut: An Initiative on Campus Dialogues Project," we are exploring the tensions between these communities, with hopes that we might begin to address them collectively by attending to representation in university and K-12 environments, developing understanding that settler-colonialism in Connecticut is still very much a part of current issues today (e.g., how they are intertwined with pressing local, national, and global issues, such as poverty, racism, corporate-led industrial food systems, violence against women, freedom of speech, immigration policy, ecological degradation, and climate change), and sustaining the development of settler-ally awareness and orientations through dialogic activities and their documentation.
Democratic Public Dialogue on Equity and Integration in Education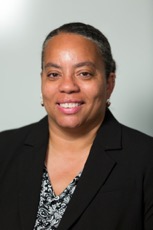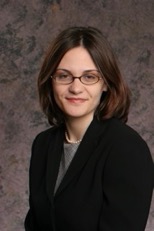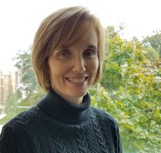 Team Members:
Patricia O'Rourke, Graduate Student, Education Curriculum & Instruction and Human Rights, UConn-Storrs
Gina Chirichigno, Director of National Coalition on School Diversity
Atty. Cheryl Sharp, Deputy Director, Connecticut Commission on Human Rights and Opportunities (CHRO)
Executive Summary:
In this project, we seek to continue and expand support for democratic public dialogue and effective participatory policymaking in the domain of public education through bridging the worlds of academic scholarship and community engagement in a "research and practice" collaboration. Over sixty years after the Brown v. Board of Education ruling, in which the Supreme Court "conclude[d] that, in the field of public education, the doctrine of 'separate but equal' has no place," schools in the United States remain intensely segregated by race and socioeconomic status. The legacy of unequal access to educational and economic opportunity has individual and collective costs that undermine the promises of our democratic society, while the public and scholarly dialogues about how to address these complex issues remain contentious and fractured. While our focus will be in Hartford and the state of Connecticut, we plan to use the platform of the National Coalition on School Diversity (NCSD) to reach a wider network of national civil rights organizations, university-based research centers, and state and local coalitions. We are also very grateful for the partnership of the students and mentors at Epic Theatre Ensemble, New York, NY, in centering youth voice in this work.
Constructing Education through Community Engagement and Democratic Dialogue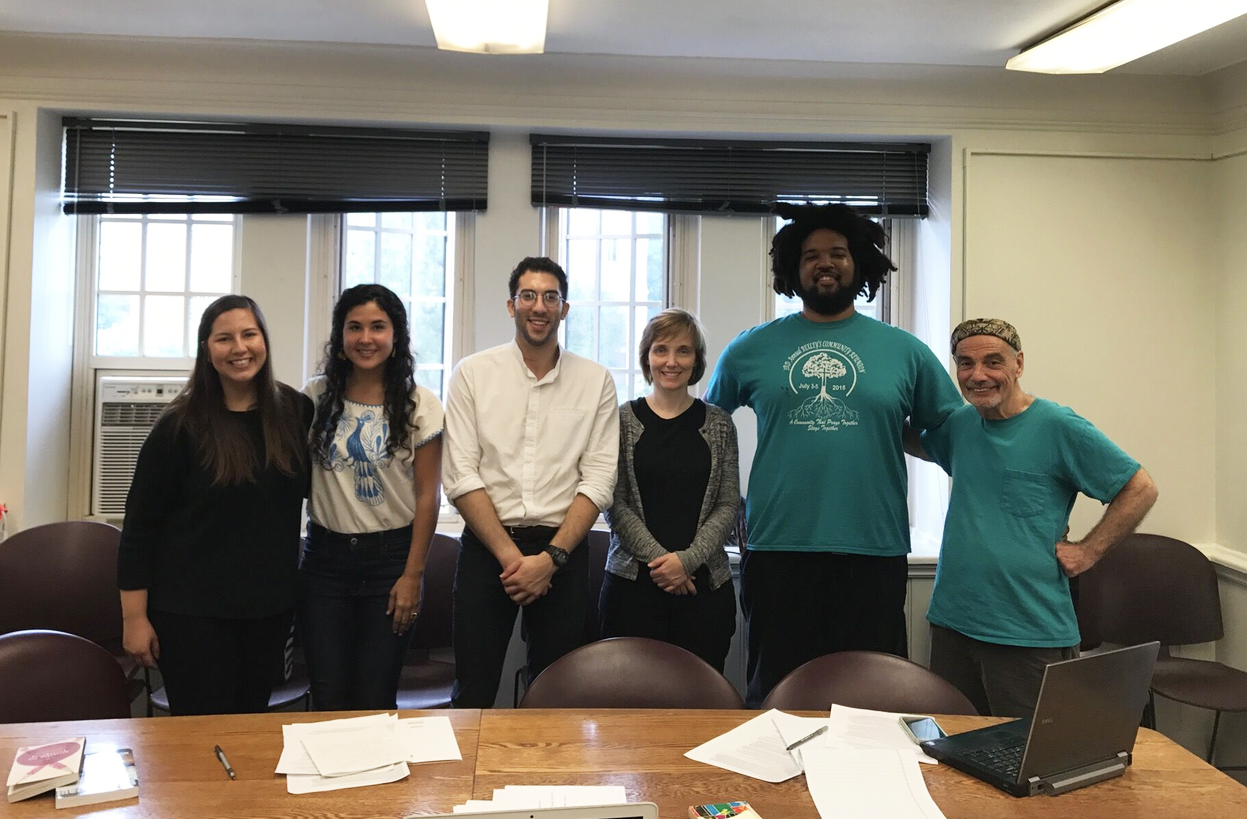 Team Members:
Dominique Courts, Graduate Student, Human Development & Family Studies, UConn-Storrs
Gregory Doukas, Graduate Student, Political Science, UConn-Storrs
Varun Khattar, Community Organizer, CT Center for a New Economy
Len Krimerman, Emeritus Professor, Philosophy, UConn-Storrs
Patricia O'Rourke, Graduate Student, Educational Psychology, UConn-Storrs
Darian Spearman, Graduate Student, Philosophy, UConn-Storrs
Katherine Perez Quinones, Graduate Student, Latino and Latin American Studies, UConn-Storrs
Heather Muraviov, Graduate Student, Philosophy, UConn-Storrs

Executive Summary:
Our aim is to reimagine the function of education in America by bridging the gap between the classroom and the community. Though our country promotes itself as an exemplary democracy, we've noticed that there are very few opportunities to practice democracy in deep ways. We believe that we can help remedy this problem by constructing an innovative philosophy of education graduate course which partners with the Willimantic community and serves as an experiment in democratic, community oriented learning. We hope that by creating a classroom space dedicated to community collaboration and democratic dialogue we can create a model by which educational institutions can deepen their students' connection to democracy and gain the dialogical skills it demands when practiced sincerely.
Hartford Listens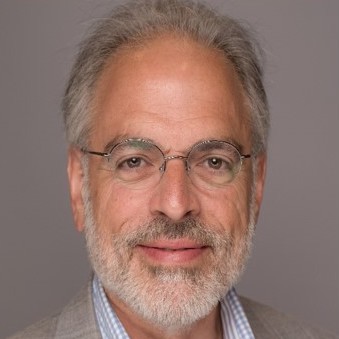 Team Member:
Richard Frieder, Community Engagement Consultant, Community Capacity Builders
Executive Summary:
The need for community engagement is greater today than it has been in decades. Our political system is bordering on dysfunctional. Many people feel detached from their communities. Distrust of government is at an all-time high.
Civic participation is an important part of the solution to this problem as it will help create an environment in which everyone has a voice in decisions that strengthen communities. Just as we need the physical infrastructure of roads and buildings, we need to build, strengthen, and sustain civic infrastructure to support democracy.
To address this need Hartford Listens will, over time, establish an ongoing series of citywide community dialogues that will support civil, public deliberation, leading to community-driven change.
For the 2017-18 academic year the focus will be on the following:
Conduct research to identify characteristics of productive dialogue, barriers to dialogue, and the role of humility in public discourse.
Begin to develop an initial plan and pilot project for citywide dialogues.
Research similar efforts elsewhere, build a diverse coalition to drive the initiative, form an advisory board, and identify organizational partners.
Explore potential roles for UConn (Storrs and Hartford campuses) including roles for students, faculty, and institutional roles.
Emphasis in the fall semester will be on research and planning. Implementation will begin in the spring semester.
Hartford Listens will complement the goals of the ICD, by bringing together research in the humanities with community outreach and engagement, and by bringing together the UConn community with residents and other stakeholders in Hartford.
E.O. Smith Democratic Dialogue Project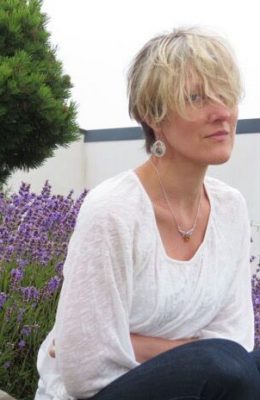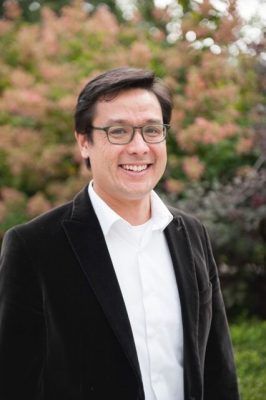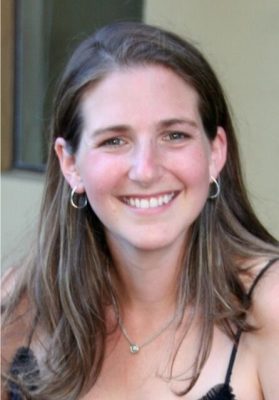 Team Members:
Glenn Mitoma, Assistant Professor, Human Rights Institute/NEAG, UConn-Storrs
Amy Nocton, Spanish and Italian Teacher, E.O. Smith High School
Eleiza Braun, Independent Campaign and Development Consultant
Executive Summary:
By modeling the use of dialogue and deliberation for addressing issues of critical concern to the broader community, this project seeks to demonstrate the impact of democratic discourse practices in enhancing student content learning, providing opportunity for student leadership and voice, developing student and teacher civic discourse skills, and improving school climate and community.
Community Outreach Dialogues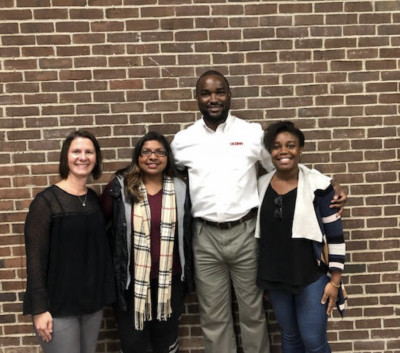 Team Members:
Sara Cook, Program Coordinator, Community Outreach, UConn-Storrs
Amy Saji, Undergraduate/Graduate Student, Accelerated Program in Law, UConn-Storrs
Arnold Kanyangonda, Graduate Assistant, Community Outreach, UConn-Storrs
Hayley Rowe, Undergraduate Student, UConn-Storrs
Executive Summary:
Community Outreach offers a variety of educational events and trainings throughout the year aimed at increasing awareness, interest, and involvement of UConn students in current political and social issues. These include advocacy trainings, conferences, dialogues, and various speaking engagements around topics related to service opportunities. Community Outreach will organize three events in the fall around topics of health, and political engagement and activism.
Community Outreach's Dialogue Initiatives will be hosting a deliberative forum focusing on the opioid epidemic. The purpose of a deliberative forum is to: focus on the options, consider all options fairly, and maintain an open and respectful atmosphere. We hope to encourage participation from students who aren't too familiar on the opioid epidemic to those who consider themselves well-versed on the topic. We want this to be an experience where we can listen and learn from each other. The event is participant-focused and there will be facilitator-led small group discussions.
During this forum, we will also discuss the implications of the opioid epidemic on the state of Connecticut. Recently, Governor Dannel P. Malloy announced that the State of Connecticut is receiving over $20 million in federal funding to enhance the state's efforts in fighting the opioid epidemic. We will also juxtapose the sympathy and action given to the opioid epidemic with other epidemics (such as cocaine or marijuana).
Community Outreach will also present a screening of the documentary One Vote followed by a reflective dialogue session.  During this session participants will have an opportunity to listen to others experiences at the polls during the 2016 Presidential Election, and reflect on their past or future experiences. The producer and director of the film will participate in the dialogue providing a unique perspective as the visionary of the film.
Lastly, in the fall we will host a panel of political activists from a variety of fields who currently are making meaningful impacts all around Connecticut.  Participants will have an opportunity to ask the panelist questions focused on their "Path to Activism."
Undergraduate Interns
---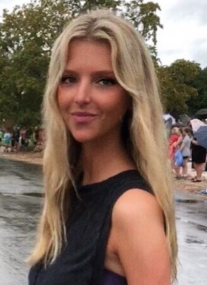 Samantha Mason
I am a junior History and Political Science major at the University of Connecticut. While I have always been interested in history, my passion for it developed upon taking U.S. History in my junior year of high school. Being from Chicago, I saw New England as somewhere foreign and yearned to study America's history in the area it all began. Before coming to UConn I interned for Illinois Congressman Bob Dold and Senator Mark Kirk. From these experiences I learned a lot about the political arena and working with the public. I also was involved in a variety of activities in and out of school including private tutoring, editing a school literary magazine, singing in a band, swimming on my school swim team, choir, working as a swim coach and life guard, and participating in multiple volunteer programs. When I started college I knew I wanted to continue my involvement. I did so by becoming the president of the History Club, the president of the English Community Club, the historian of my sorority Alpha Phi, and a campus tour guide. This past fall I also interned at the British Museum during my semester abroad in London. Having a lot of experience with public speaking, interacting with people, facilitation, and education, I was drawn to the ICD Fellowship Program because it combined many of my interests into one project. As someone who plans to get their Masters in Teaching and loves history, I feel that this program will help me learn of the different ways one can educate people on how history is still relevant today.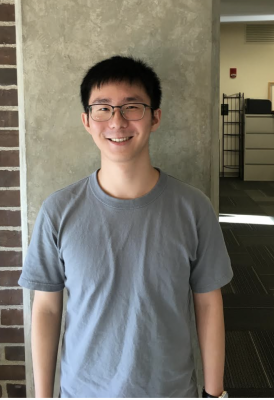 Stone Li
I am a senior majoring in history and French and minoring in English. The focus of my academics has been western Europe. I am currently writing a thesis for which I conducted research at the French National Archives in Paris. My work examines the motivations and aftermath of the forced migration of Reunionese children between the years 1963 and 1982. My post-graduation plans are to teach high school English and perform comedy and then pursue higher education. I was drawn to the Initiative on Campus Dialogues project for its commitment to civil discourse. The ability to speak and reflect on social issues is essential to the maintenance of a politically engaged society. I am drawn more generally to the ICD Fellowship Program because it provides opportunities to learn more about the relationship between contemporary issues and their accompanying histories. On personal note, I was born in Columbus Ohio but have spent half my life in West Hartford, Connecticut. I enjoy friends, food, movies, nature, music, combat sports, and video games.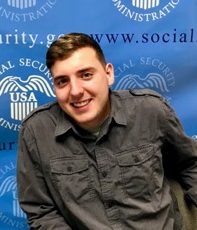 Sam Sweikert
I am a senior studying history attending the University of Connecticut. Although I have a wide range of historical interests, I have always been invested in American history, specifically post World War II. I started at UConn as a transfer student from ECSU with a military background. From my continuing experience as a member of the Army National Guard, and the clear relevancy of modern events, I have pursued courses that concern topics critical to the future of the United States. My academic career at UConn has followed a great effort toward understanding urban problems and how we can approach them effectively within towns, cities, communities, and the nation at large. Furthermore, I have studied international relations, along with American politics domestically and abroad, to better understand the context in which we have dealt with public policy issues in the past, and how we might approach them presently. Currently I am a part of the UConn Department of Public Policy's Fast-Track program and I am working toward a Master in Public Administration. Working with the ICD Fellowship Program, I look forward to using my experience to assist in the facilitation of civil public conversation about key issues.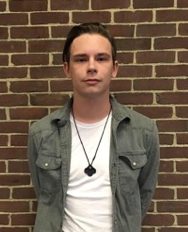 Brandon Trudel
I am a senior history major attending the University of Connecticut. My hobbies include music, exploration, and physical activity. After graduation in May I will be shipping out to serve my time in the Army. During this time, I plan on going to graduate school to get my degree in chiropractic care. I grew up in Bristol, CT and have been a pretty social person throughout my life. I started playing multiple sports in grade school and was selected as a captain to many of them. In high school I was captain of the chess club and a volunteer at one of our elementary schools tasked with aiding teachers in helping kids learn how to read, write, and interpret texts. During this time, I also sat on Bristol's town council where I listened to current issues and provided input on how to handle them. This was headed by Senator Henri Martin. I have since left in hopes to explore and understand different political perspectives. My interest in history stems from my desire to relate historical patterns to the present and, by extension, the future. My goal for this project is to help people learn to speak confidently and passionately about their opinions without incurring confrontation and to shift potential arguments into educational debates. By the end of this semester I will orchestrate a debate and present it publicly at a location TBA.