Thanks to generous funding from the University of Connecticut, Humility and Conviction in Public Life awards seed grants to faculty members at the University of Connecticut for the purpose of investigating the nature of meaningful public discourse. The variety of disciplines represented by these research projects brings together different methods for approaching the exploration of the meaning of public discourse and the potential barriers that face its realization.
See below for details about each of the projects, abstracts courtesy of Kenneth Best at UConn Communications. You can read Kenneth's article announcing the awards on UConn Today.
Hate Speech and Human Rights: Law, Technology, and Public Discourse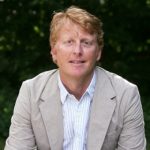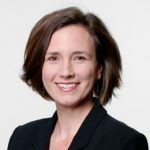 Principal Investigators: Richard A. Wilson, Gladstein Distinguished Chair of Human Rights and Professor of Anthropology and Law, and Molly Land, Professor of Law
Two workshops to examine how human rights law can balance freedom of expression and the protection of other human rights in the context of hate speech and propaganda for war. The workshops will disseminate the knowledge and insights generated in the form of a policy white paper, collaboration with regulatory initiatives, contributions to United Nations fact-finding processes, and the creation of an online, practice-based community.
Asset Assessment, Campus Collaboration, and Facilitator Professional Development for Intergroup Dialogue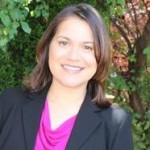 Lead Principal Investigator: Milagros Castillo-Montoya, Assistant Professor of Educational Leadership
An environmental assessment of programs in the Neag School of Education engaging students and staff in advancing dialogue on social justice, equity, and intergroup differences to better understand existing resources and to establish what gaps exist in professional development for facilitating dialogue across differences.
Museums and Civic Discourse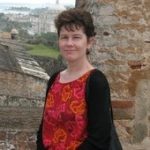 Principal Investigator: Clarissa Ceglio, Research Assistant in Digital Media Design

This will be part of a national network of researchers engaged in the Museums and Civic Discourse project, which is developing a critical overview of moving public museums to be more inclusive and more deeply involved in helping their communities to face and address pressing civic issues through programs of civic discourse, constructive debate, and creative action.
How Stifling Discussion Has Stoked Fear and War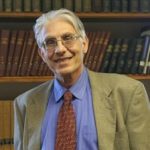 Principal Investigator: Frank Costigliola, Professor of History

A book examining how the stifling of discussion has helped clear the way for ostensibly tough-minded, yet highly emotional and ultimately disastrous demands for militarized confrontation. It offers lessons for the future, based on analysis of two pivotal moments from the past: the 1945-48 period between World War II and the onset of the Cold War, and the months between the 9/11 terrorist attacks and the 2003 invasion of Iraq.
The Impact of Implicit Racial Associations on the Interpersonal Discourse on a Controversial Race-Related Topic: Slavery Reparations

Principal Investigator: Thomas Craemer, Associate Professor of Public Policy at the Hartford campus

Investigating to what degree implicit racial biases impact interpersonal conversations on a controversial race-related issue such as slavery reparations. A student sample will be recruited to participate in an online reaction-time survey measuring implicit racial attitudes, followed by two five-minute video-recorded Skype conversations about slavery reparations.
An Individual Differences Approach to Justice: Autism, Cooperation, and Equality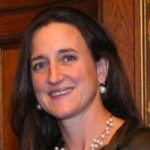 Principal Investigator: Inge-Marie Eigsti, Associate Professor of Psychology

Empathy and mentalizing play a critical role in the development of a shared system of values and principles of conduct. The project evaluates the role of individual differences in mentalizing and empathy by including individuals with autism spectrum disorder (ASD) who may show differences in both, with a particular focus on how fairness and equity impact participation in public discourse.
The ABCDs of Contested Sexual Consent: Alcohol, Blackmail, Coercion, and Deception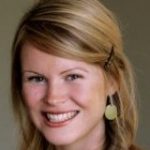 Principal Investigator: Hallie Liberto, Assistant Professor of Philosophy

A philosophical inquiry into whether, when, and why alcohol, blackmail, coercion, and deception have the power to undermine the moral validity of a person's consent to a sexual act. Philosophers will meet in a seminar to discuss what philosophical analysis can provide as a means of answering the questions of the public on this topic, followed by public speaking on the issue and a short book written for a public audience.
After Violence: Inscribing the Victims in the Post-Conflict Basque Country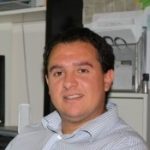 Principal Investigator: Gustavo Nanclares, Associate Professor and Department Head of Literatures, Cultures, and Languages

Creation of a digital platform about ETA, the Basque nationalist and separatist group, and its close to 1,000 deadly victims that will include a history of ETA and a mapping of the physical territory in which it operated. The project will create a space in the public sphere for an important part of the recent Basque history and for the individuals whose lives were eliminated by political violence, and will do so within the new context of peace in the post-conflict Basque Country.
Dogwhistling and Conflation

Principal Investigator: David Ripley, Associate Professor of Philosophy
Developing a new understanding of political dogwhistling, which is usually thought of as containing coded messages that only certain audiences can decode and understand, by focusing on the phenomenon of conflation, i.e. treating distinct categories as though they were the same.
Fostering Tolerance, Empathy, and Open-mindedness in our Students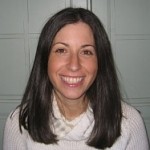 Principal Investigator: Ellen Carillo, Associate Professor of English at the Waterbury campus
Support for the planning of a semester-long program to educate faculty members from various disciplines on how to develop pedagogies that foster qualities such as open-mindedness and tolerance in their students, qualities that are foundational to participating in meaningful public discourse in the face of the divisiveness that currently characterizes our culture.
Leave a Comment: Forging Modern Democracy at the Bottom of The Internet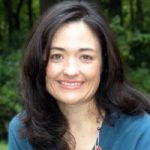 Principal Investigator: Marie K. Shanahan, Assistant Professor of Journalism
A book project arguing for journalists and news organizations to take on a greater role in the digital discourse happening on and around online news stories, showing how news outlets are uniquely positioned to lead the way in organizing citizens' online commentary and in adding value to it above the social layer.
The Role of the Humanities in Debates over Economic Inequality, Past and Present

Principal Investigator: Sarah Winter, Professor of English
A public, interdisciplinary panel will be organized of three prominent invited scholars in the humanities and social sciences to explore the history of the contemporary public debate on economic inequality and the political stakes of public discussion on the issue.