March 21st, 2016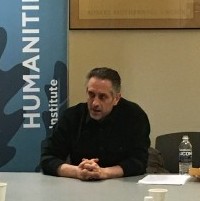 Paul Bloomfield (Philosophy, UConn)

"Humility Is Not A Virtue"
March 7th, 2016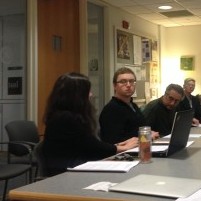 Nathan Sheff (Philosophy, UConn) and Hanna Gunn (Philosophy, UConn)

"Safe Spaces, Scepticism, and Intellectual Humility in the Popular Press"
Nathan and Hanna presented on a collaborative project investigating safe spaces, scepticism, and intellectual humility in the popular press. Nathan and Hanna are research assistants for the Humility and Conviction project and graduate students of philosophy at UConn. 
February 29th, 2016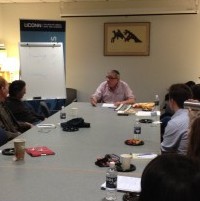 Guest Speaker: Adam Seligman (Boston Univeristy)

"Living with Difference"
Adam B. Seligman is Professor of Religion at Boston University and Research Associate at its Institute for Culture, Religion and World Affairs. He is Director of CEDAR – Communities Engaging with Difference and Religion, which leads workshops every year on contested aspects of religion, difference and the public square in different parts of the world. A book on CEDAR, Living with Difference: How to Build Community in a Divided World was published in January 2016 with University of California Press.
February 22nd, 2016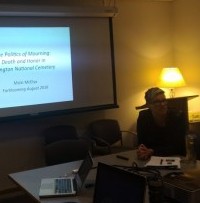 Micki McElya (History, UConn)

"The Politics of Mourning"
Micki presented the first chapter of her forthcoming book, The Politics of Mourning: Death and Honor in Arlington National Cemetery, to be published by Harvard in August 2016.
February 12th, 2016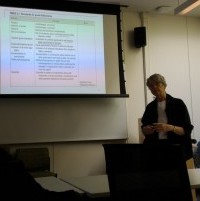 Guest Speaker: Jane Mansbridge (Harvard Kennedy School)

"Deliberative Negotiation"
Dr Mansbridge is currently the Charles F. Adams Professor of Political Leadership and Democratic Values in the Kennedy School of Government at Harvard University.  
January 25th, 2016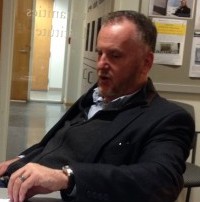 Michael Lynch (Philosophy, UConn)
"Public Discourse in America: Then and Now"
Michael presented on several chapters from Public Discourse in America: Conversation and Community in the Twenty-First Century (Eds. Judith Rodin & Stephen P. Steinberg). You can find the book here.
November 30th, 2015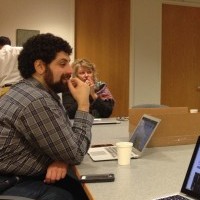 Daniel Silvermint (Philosophy, UConn)
"Political Violence, Radicalism and Campus Climate"
Daniel presented on political violence, radicalism and campus climate in preparation for the workshop on political violence which took place on December 4-6, 2015. 
See
here
for more details on the workshop.
November 2nd, 2015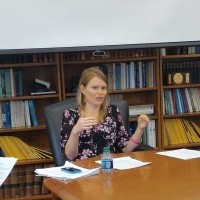 Hallie Liberto (Philosophy, UConn)
"Reasons, Advice, and Slut Shaming"
Topics of discussion included the ways in which advice can add new reasons for the advisee, and when those reasons constitute or contribute to oppression.
October 19th, 2015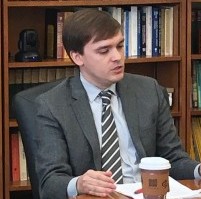 Invited Guest: Nathan Ballantyne (Philosophy, Fordham).
"How Do Principles Guide"
Nathan is interested in using what the social sciences can tell us about beliefs, brains, and behavior to guide a project in regulative epistemology.
October 12th, 2015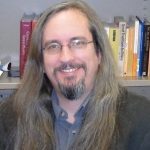 Michael Morrell (Political Science, UConn)
"Inside the Black Box: Citizens' Evaluations of Deliberation during the Citizens' Initiative Review".
September 28th, 2015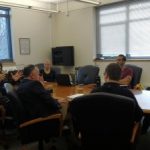 Michael Lynch (Philosophy, UConn) and Casey Johnson (Philosophy, UConn)
"Intellectual Humility in Public Discourse".