Location: Babbdige Library 4th floor room   4/209 meeting
Time: 4:00 - 5:30pm
Date: See below for the current schedule
The Public Discourse Project seminar series is organized by Casey Johnson.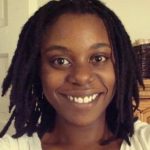 Deva Woodly
Date: 10/25
Title: The Pragmatism of Social Movements
We often think of Social Movements as ideal enterprises; activities undertaken by passionate idealists who eschew the corruption of the status quo for the purity of an imagined better world. While the passion and idealism of social movement participants is certainly real, I argue that if we look at movements through the theoretical lens of American pragmatism, we find that they are an utterly practical, functionally necessary, and immanently effective apart of democratic politics. Taking the contemporary example of the Movement for Black Lives, we will explore the pragmatic imagination, organization, articulation, and political participation of this country's ascendant 21st century movement.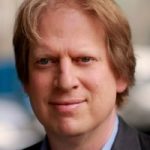 Paul Bloom
Date: 11/29
Title: Against Empathy
Many psychologists, philosophers, and laypeople believe that empathy is necessary for moral judgment and moral action-the only problem with empathyis that we sometimes don't have enough of it. Drawing on research into psychopathy, criminal behavior, charitable giving, infant cognition, cognitive neuroscience, and Buddhist meditation practices, I'll argue that this is mistaken. Empathy is a poor moral guide. It is biased, short-sighted, and innumerate-we should try to do without it. We are much better off, in both public policy and intimate relationships, drawing upon a combination of reason and distanced compassion.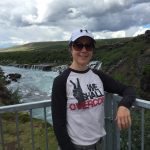 Lauren Barthold

Date: 12/6
Title: Giving Birth in the Public Square: Dialogue as a Maieutic Practice
If we are living in a "post-fact" age, and if deliberation relies on facts, how are we to conceive of public discourse? Must one either futilely shout the facts louder and louder or else turn away from facts, and thus rational discourse, altogether? This paper initiates a way to conceive of public discourse that avoids the facts versus violence dilemma. I begin with a close reading of the opening scene of Plato's Republic that, I claim,  demonstrates dialogue as a third way beyond force or rational persuasion. I then consider Allan Bloom's and Hannah Arendt's interpretations of the political relevance of Socratic dialogue. In concluding, I argueagainst Arendt that it is the tension between wonder and opinion lying at the heart of dialogue that renders dialogue a relevant political activity, one that connects us with others and in so doing creates a viable, pluralistic polis.