Tudor Ireland and Renaissance Court Society: Audience and Discourse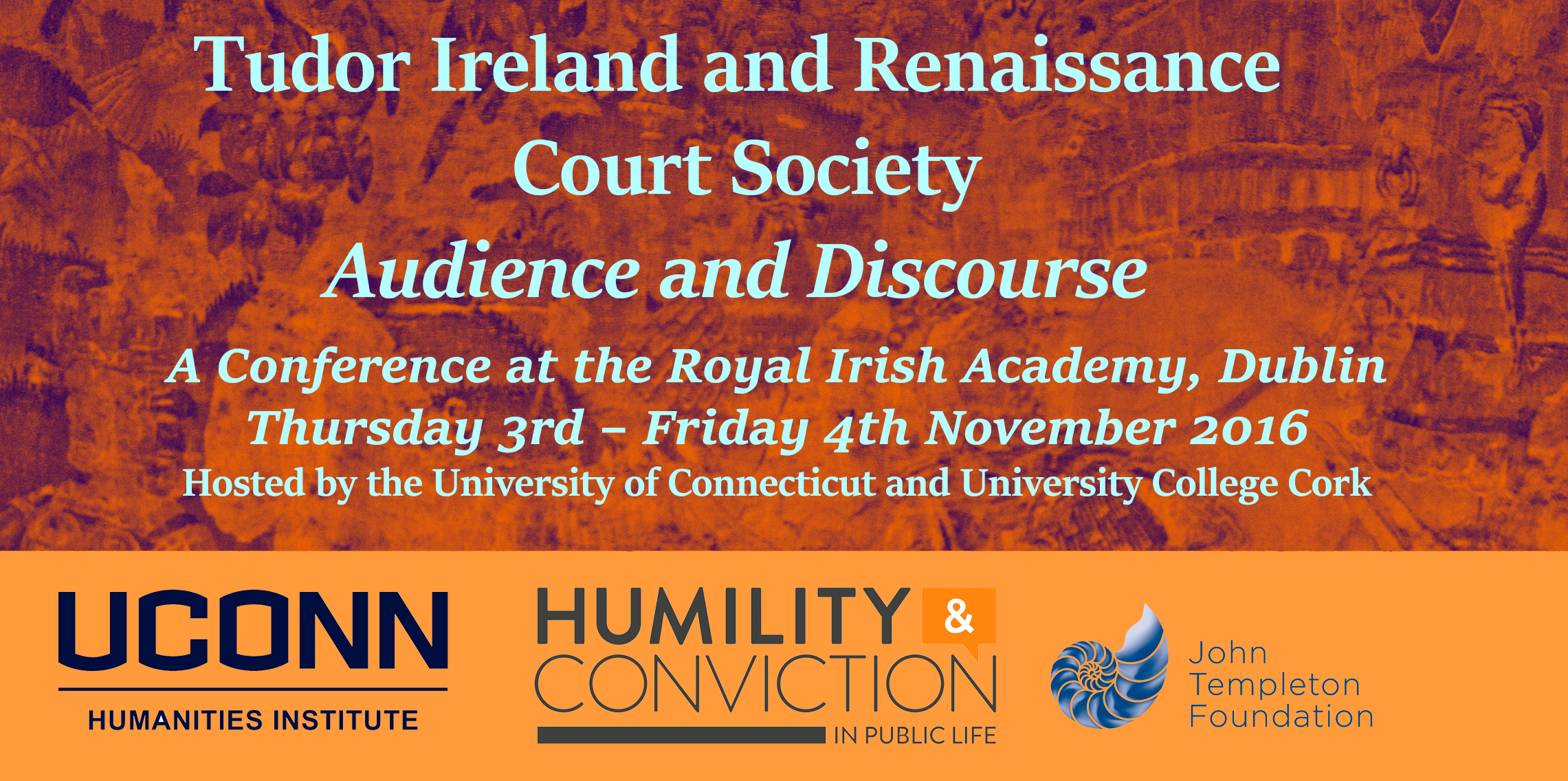 Date: November 3-4 2016,
Location: Royal Irish Academy, Dublin, Ireland
This conference, co-organized with University College Cork, augments the current upsurge in Renaissance Irish scholarship by merging it with new scholarship on the Tudor court and on public discourse. In the early modern period, the court was the site at which theories of politics met policy and action. Papers will explore the theory and practice of public discourse (challenges to, as well as possibilities for) in the historical perspective of Irish-English relations in an age of imperial expansion, colonialism and religious contestation and, in so doing, reflect on some root problems facing meaningful exchange in the "modern" public square.
Plenary speakers: Stephen Alford (History, Leeds), Michael Questier (Queen Mary, London))
Panel speakers include: Gearoidín de Buitléir (independent scholar), David Edwards (Cork), Jane Fenlon (independent scholar), David Heffernan (Queen's, Belfast), Tom Herron (East Carolina), Mícheál Hoyne (Dublin Institute for Advanced Studies), Brendan Kane (UConn), Valerie McGowan-Doyle (Lorraine CC), Christopher Maginn (Fordham), Hiram Morgan (Cork), Emma Nic Cárthaigh (Cork), Patricia Palmer (King's College, University of London), Nicholas Popper (William & Mary), and Malcolm Smuts (UMass, Boston).
Panel Chairs: Ciaran Brady (Trinity College, Dublin), Marc Caball (University College, Dublin), Ruth Canning (Cork), Nicholas Canny (NUI Galway), Colm Lennon (NUI Maynooth), Michelle O Riordan (Dublin Institute for Advanced Studies).
Organizers: Brendan Kane; David Edwards.