Political Polarization and Epistemic Arrogance

Date: April 06-07, 2018
Location: Hartford Marriott Downtown
Register here! Registration is free, but limited.
People on all sides of the political spectrum often view their opposites as arrogant know-it-alls—as not really being willing to listen to alternative voices. The goal of this workshop is examine the role that a certain kind of arrogance—arrogance about one's view or beliefs—plays in divisive, polarized political debate. Is arrogance or perceived arrogance a consequence or a cause of polarization? Could promoting a more open-minded or intellectual humble attitude help make politics less divisive? A dozen researchers from around the world will gather in Hartford to discuss these questions and the broader issue of whether reasonable, constructive public dialogue is even possible in our political moment – and if it is, what concrete interventions and/or strategies might be helpful in addressing this problem.
The workshop is sponsored by Humility and Conviction in Public Life (HCPL),  an applied research project funded by the John Templeton Foundation and the University of Connecticut, which aims to shed new light on how democracies can balance the value of strong moral conviction with the need for citizens to dialogue with one another, to have some sense of humility about their own values. The hope is that the workshop will be a launching pad for future collaborations and practical interventions.
Invited Participants
Workshop Organizer and Host
Michael Patrick Lynch, University of Connecticut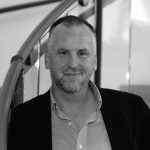 Michael Patrick Lynch is a writer and professor of philosophy at the University of Connecticut, where he directs the Humanities Institute. His work concerns truth, democracy, public discourse and the ethics of technology.  Lynch is the author or editor of seven books, including, The Internet of Us: Knowing More and Understanding Less in the Age of Big Data,  In Praise of Reason: Why Rationality Matters for Democracy, Truth as One and Many and the New York Times Sunday Book Review Editor's pick, True to Life. The recipient of the Medal for Research Excellence from the University of Connecticut's College of Liberal Arts and Sciences, he is The Principal Investigator for Humility & Conviction in Public Life, a $7 million project aimed at understanding and encouraging meaningful public discourse funded by the John Templeton Foundation and the University of Connecticut. A frequent contributor to the New York Times "The Stone" weblog, Lynch's work has been profiled in The New Yorker, The Washington Post and Wired (among others). He speaks regularly to both academic and non-academic audiences, and has appeared at such venues at TED@250, Chautauqua, and South by Southwest. 
| | | |
| --- | --- | --- |
| Friday | April 06, 2018 |   |
| 1:00-1:30 | Welcome & Registration |   |
| 1:30-2:30 | Jenny Saul |  "Shift Terms and Political Manipulation: 'Immigration' in the Brexit Campaign" |
| 2:40-3:40 | Lani Watson |  "The Right to Know and the Right to Ask" |
| 4:00-5:00 | Michael P. Lynch |  "Arrogance, Truth and Public Discourse" |
| 5:15-6:15 | Frank Keil |  "Arguing, Agreeing, Ascertaining: The Trials and Tribulations of Truth" |
| | | |
| --- | --- | --- |
| Saturday | April 07, 2018 |   |
| 9:00-9:30 | Breakfast | Catered In |
| 9:30-10:30 | Alessandra Tanesini |  "Arrogant and Humble Convictions" |
| 10:40-11:40 | Elizabeth Krumrei Mancuso |  "Religion as a Predictor of Intellectual Humility and the Role of Right-Wing Authoritarianism" |
| 11:40-1:00 | Lunch | Catered In |
| 1:00-2:00 | Steven Sloman | "Talking about Values versus Consequences" |
| 2:10-3:10 | Walter Sinnot-Armstrong |   |
| 3:20-4:20 | Ian James Kidd |  "Epistemic Corruption, Polarisation, and Arrogance" |
| 4:30-5:30 | Heather Battaly |  "Can Closed-mindedness be an Intellectual Virtue?" |
|   |   |   |
| 5:45-7:00 | Closing Panel Discussion |   |
|   | featuring Robin Dillon, |   |
|   | Casey Johnson, |   |
|   | Dan Howard-Snyder |   |
|   | Peter Hill |   |