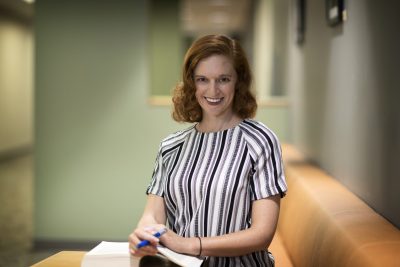 Rachel Wahl
"Risky Talk: Public Deliberation Across Deep Divides"
April 19, 4:00-5:30 Babbidge Library, UCHI Conference Room
Rachel Wahl is  an assistant professor in the Social Foundations Program, Department of Leadership, Foundations, and Policy at the Curry School of Education at the University of Virginia. She is also a Fellow and member of the Council Trust at UVa's Institute for Advanced  Studies in Culture and an affiliate of the University of Connecticut's Human Rights Institute. Her research focuses on how state officials respond to human rights efforts to prevent torture as well as on learning through public deliberation between people  on opposing sides of political divides.
  Description: Trump voters and Clinton voters. The police and people of color.  Supporters and critics of immigration. The deepest divisions have roiled the American political landscape, cutting so deeply as to include fundamental questions about whose lives matter. Often these divides seem to foreclose any possibility of mutual  understanding.  Yet calls persist for a more civil civic culture where competing views are exchanged. Many people worry however that such civility will cloak continued oppression by dominant groups. Others may feel it is a waste of energy better spent on political  resistance. But what actually happens when deeply divided groups sit down together to talk?
This presentation will report on findings from two studies: one  of deliberative dialogue in the most challenging circumstances, occurring between groups who occupy unequal positions and concerning the highest of stakes: police and communities of color. The second study examines deliberative dialogue between university  students who voted for opposing candidates in the 2016 presidential election. The presentation examines whether and how people learn from each other in these exchanges, as well as the political and ethical implications of asking people to learn from their  adversaries through deliberation.
---