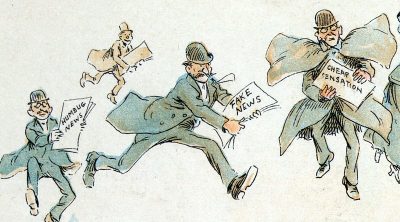 The Humility and Conviction in Public Life Project at the University of Connecticut announces its 2018 Summer Institute for Early College Experience (ECE) Teachers:
Teaching Conviction, Humility, and "the Facts" in the American Studies Classroom 
In a time of "fake news," "alternative facts," and cries from across the political spectrum that truth is dead, the American Studies classroom is more heated, energizing, and necessary than ever. This UConn Summer Institute on Teaching Conviction, Humility, and "the Facts" will provide an opportunity for teachers of American Studies in the Early College Experience Program to come together for the week of July 23-27 to learn methods for navigating this environment and guiding your students in productive and intellectually diverse dialogues about American culture, history, and politics. While working with leading scholars of intellectual humility, truth & public life, and American Studies, this institute is an opportunity for collaboration and community building among ECE teacher-scholars from around the state. In addition to pedagogy work, topics for consideration and possible lesson adoption may include: the press, visual culture, and the Spanish American War; national apologies & reparations for slavery, Indian Boarding Schools & Japanese American Internment; Fascism and Populism in America over time; WWII, Vietnam & the Fog of War; and the Legacies of Watergate.
Morning sessions will be lecture and discussion. Afternoon sessions will be small-group collaboration with a focus on pedagogical techniques and curriculum development in consultation with institute leaders and visiting specialists. Participants will finish the week with new classroom methods, lesson plans, and syllabi.
Confirmed speakers include:
Heather Battaly, Professor of Philosophy, UConn
Michael P. Lynch, Director of the UConn Humanities Institute, Principal Investigator for the Humility and Conviction in Public Life project, and Professor of Philosophy, UConn
Micki McElya, Professor of History, UConn, and Director of the 2018 HCPL Summer Institute
Bonnie Miller, Associate Professor of American Studies, UMass Boston
Sandra Sirota, Postdoctoral Researcher with the Humility and Conviction in Public Life project, and Co-Coordinator of the 2018 HCPL Summer Institute
Chris Vials, Director of the American Studies Program, and Associate Professor of English, UConn
For more information, contact: sandra.sirota@uconn.edu
Visit: https://humilityandconviction.uconn.edu/teaching-conviction-humility-and-the-facts-in-the-american-studies-classroom/
If you require an accommodation to participate, please contact Humanities Institute staff
(Nasya Al-Saidy) at uchi@uconn.edu or phone (860) 486-9057 by July 18, 2018
---